Nov 30, 3pm: Wine Class: Blind Tasting Wine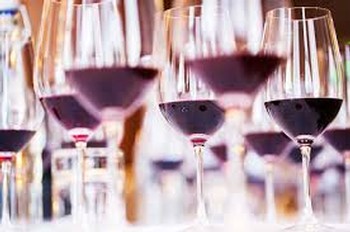 Nov 30: Blind Tasting
Guest blind taste 2 whites and 2 reds from light to bold. While trying to find out the wine varietal, Suzanne will cover the characteristics of each grape varietal and its terroir's, etc.
During the tasting Suzanne will talk about the do's and don'ts of food pairing with a specific grape varietal.
All classes will be taught by Suzanne Vandyck
About Suzanne:
Born and raised in Europe (Belgium) where she earned an Int'l business degree. Suzanne Vandyck inherited her love for the culinary arts & fine cuisine from her mother and grandmother. Her wine appreciation from her highly educated grandfather wine connoisseur, in a country which is highly gastronomic, and where cooking rituals and fine wine lead to a feast every day! "Belgians are Gourmands, who have have high standards, and value taste and quality in every bite and sip". Upon moving to Silicon Valley in 1989, she followed her dream and quit the corporate rat race, to focus100% on her passion of International Food and Wine Education.
She founded her own business in 2003, 'Worldchefs International' a culinary organization, where she conducted various Int'l Cooking Classes, Corporate Teambuilding Events for Silicon Valley's major companies, organized 'Food, Wine, Cultural Global Travels' for exclusive clients, as well as 'Wine Consultant for Bay Area restaurants, and ''Fine private events' emphasizing on cultural and historical elements of food & wine and its origin. She published international cookbooks translated in several languages available worldwide, "The Foods and Cooking of Belgium," '"Recipes from a Belgian Kitchen", "Dutch and Belgian Cooking". Suzanne has serious theories: "Drinking good wine with good food, in good company, is one of life's most civilized pleasures." Therefore, education on viniculture, and the wine in your class is crucial to develop an appreciation of terroirs, and grape varietals that make a quality wine, and unique in its composition.

She became a Court of Master Certified Sommelier as top of class in 2012, and was awarded a distinctive scholarship from the Guild of Sommeliers America & Wine Industry. Consequently she has traveled the world all over to expertise all wine regions and terroirs in the new, and old world. Her favorite research was in Georgia (the country) the cradle of wine civilization. She also taught in many countries around the globe such as the Cordon Blue in Florence, Italy, France, Belgium, Morocco, Greece, Mexico, Argentina, Cuba, Japan and more.

Recently she moved to the Central Coast living among the vineyards, where she continues to spread her food and wine passion in varied endeavors.
Product Reviews
Martita
(Nov 20, 2023 at 6:44 PM)
Still exploring